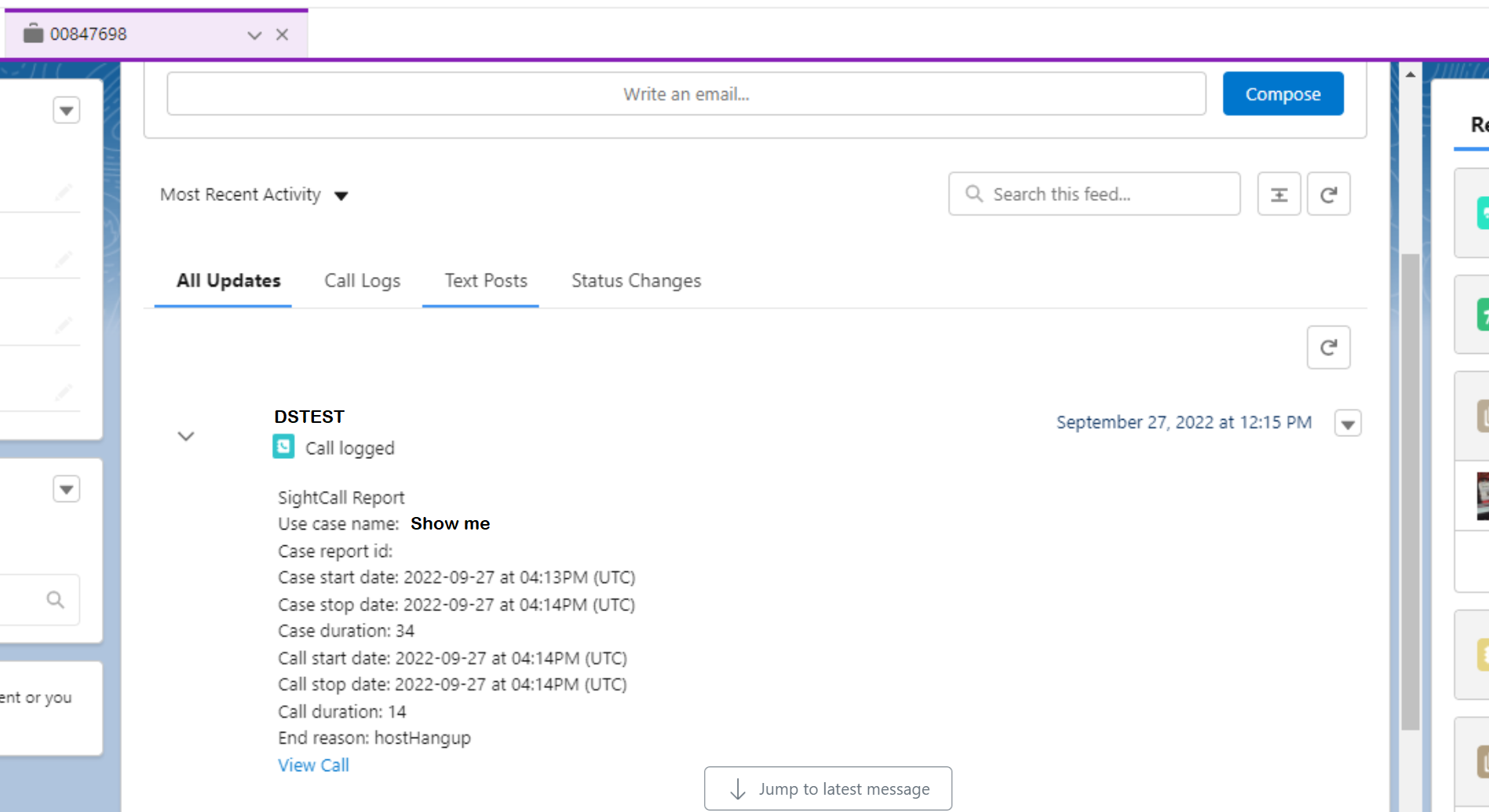 If you encounter an issue where the recording hyperlink for your SightCall Recording media endpoint suddenly doesn't show up in your Salesforce Most Recent Activity feed (see screenshot above), then it is possible that there's a misconfiguration in your SightCall usecase media endpoint.
To fix this issue, please apply the following steps:
Get your SightCall Administrator involved to make sure the media endpoint (https://admin.sightcall.com/media-endpoints) is configured correctly, especially the password or the key, as it can get expired without notice.
Gather API Key and provide it to SightCall support to make sure the SightCall Salesforce package is activated successfully and Media Endpoint Webhook X-Authorization is configured properly as well.