Below is a step by step to activate debug mode and to retrieve the logs from the Visual Support App on an Android device:
How to enable debug mode:
Download a QR code reader app on Google Play Store such as QR Code Reader
Scan the following QR code with your app:
This will open the Visual Support or SightCall app in Debug/Developer mode
Debug/Developer Options
Once the Developer options screen is open, you can press the first item in the list to bootstrap a debug session. This will enable the minimum requirements and add a permanent notification you can tap to open that screen from anywhere. You can also browse and enable/disable other debug features.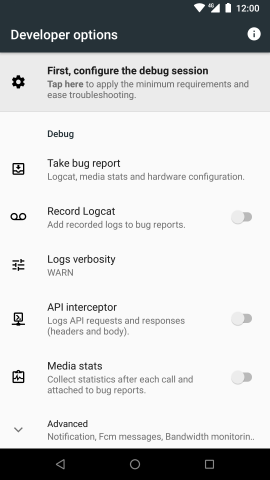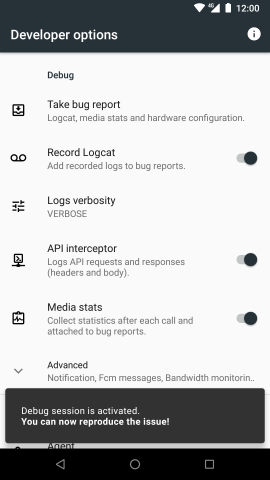 Take a bug report
From the permanent notification you can either STOP the session or Take a Bug Report (you might have to expand the notification to see these buttons). The Take a Bug Report button is also available on the main page of the Developer options. Using the Take a Bug Report feature will bring up a list of applications used to share the report (hardware details, logs, etc.).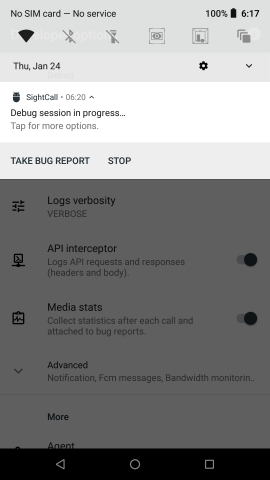 Once you've retrieved the logs, please provide them to SightCall Support for further analysis.