In the unfortunate event that you encounter an issue with the SightCall app as a registered mobile agent, below are the steps to get the App relevant logs:
1. Click on person / profile icon in the top right corner: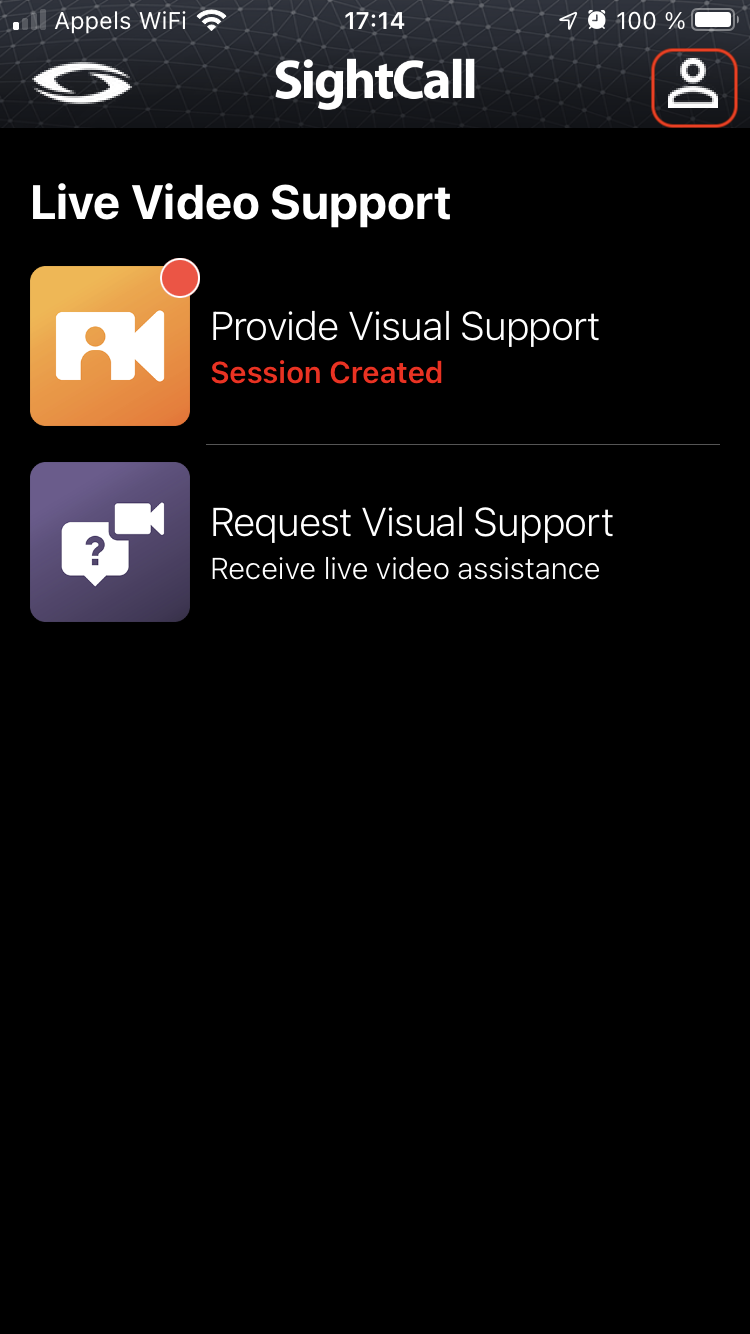 2. Toggle "Debug Mode" to the right.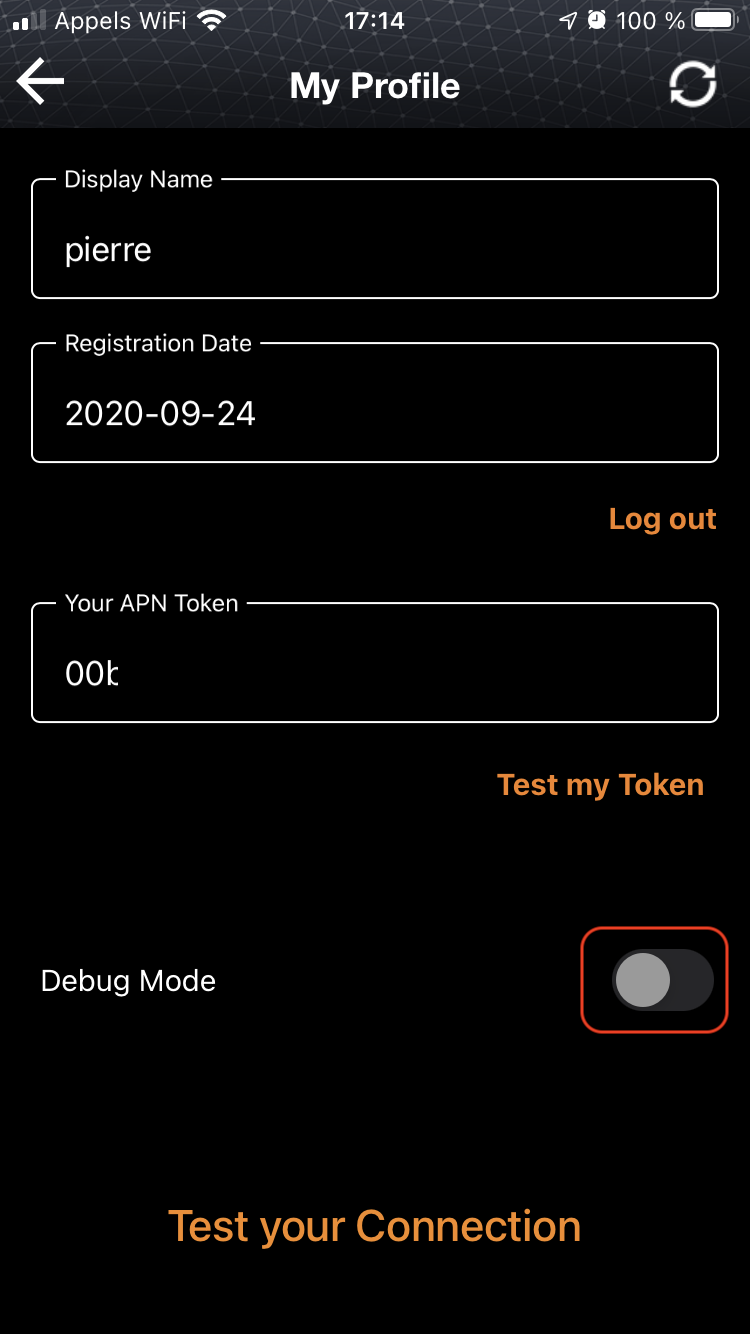 3. Reproduce the issue
4. Click on "Send Logs"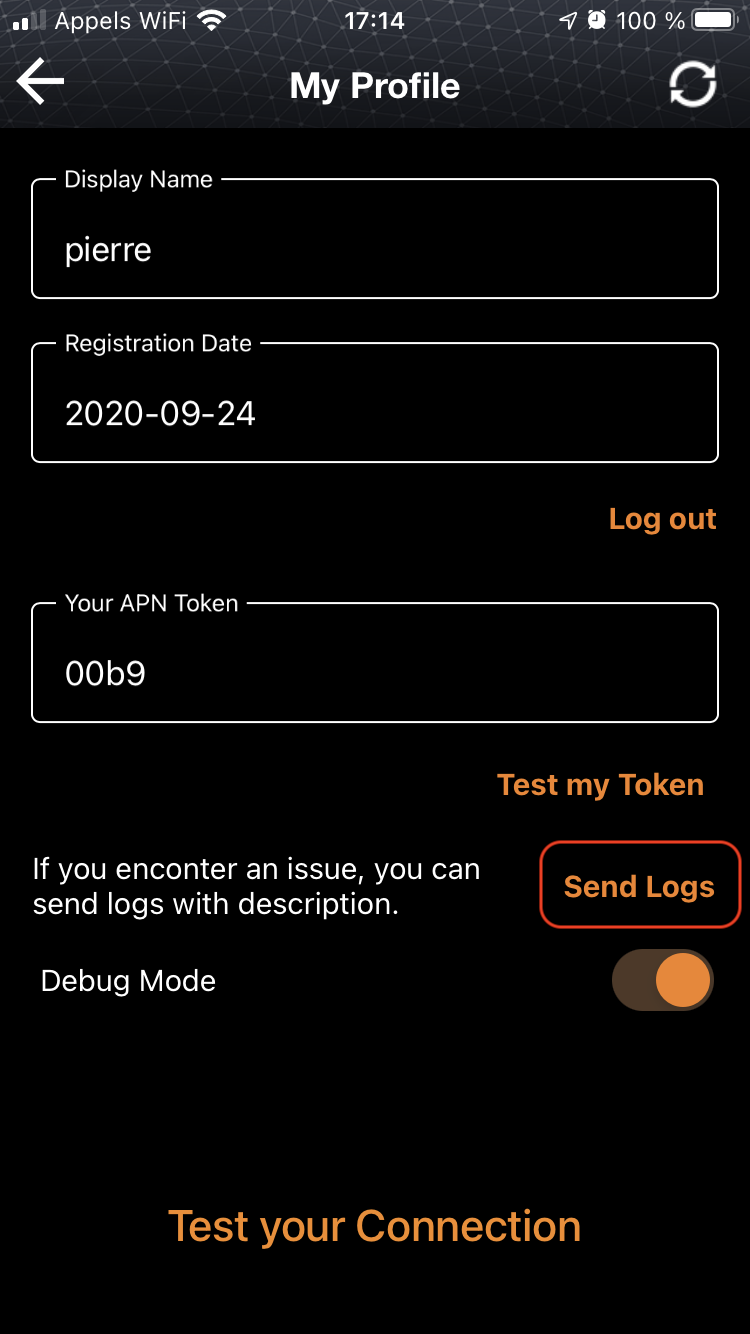 5. Using the Share menu, save the logs, and attach them to your Support Request.