Note: If you would like to see a video demonstration of this feature, you can see it here: https://support.sightcall.com/hc/en-us/articles/360041141592-How-to-add-Notes-and-Signature-on-a-Picture-in-a-Visual-Assistance-Session-Video-
The Agent can watermark an image by using the "Notes on Pictures" feature.
First, the Agent must take a supported picture by either sharing media from the Guest's device, taking a snapshot or a picture. Annotated pictures are supported.
Once an image has been taken or shared, Notes on Pictures can be triggered, and the Agent can click the Clipboard button:

This will open the proposition window. In this example, the following fields are available, with Agent Name, Reference, and Customer Location pre-populated.
Note: The fields and pre-populated data can be fully customized via the Admin Portal.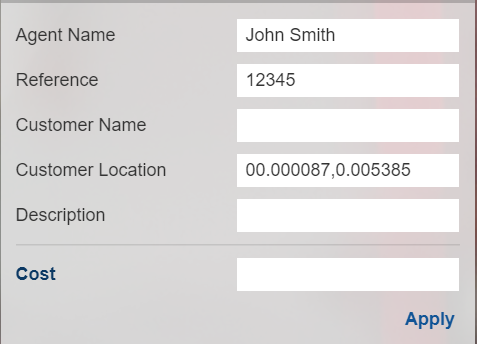 The Agent then manually enters the additional information: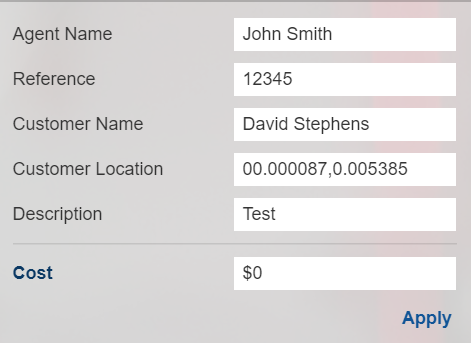 And clicks "Apply" to send this proposition to the Guest.

The Guest then either presses "Decline" or "Accept and Sign" to confirm the proposition like below: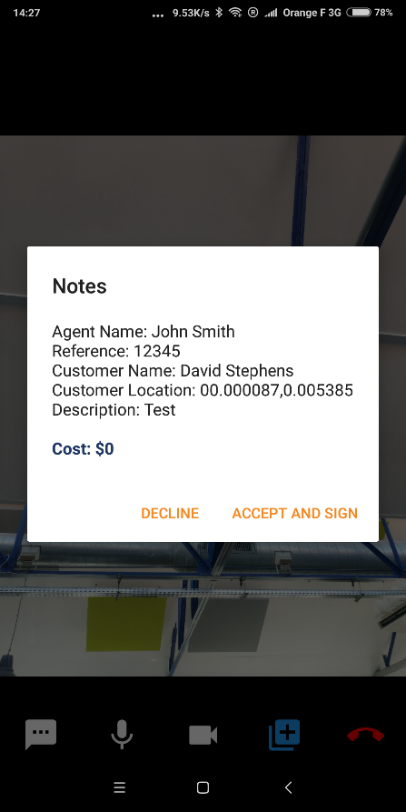 Then, they sign using their finger, and tap "Sign below"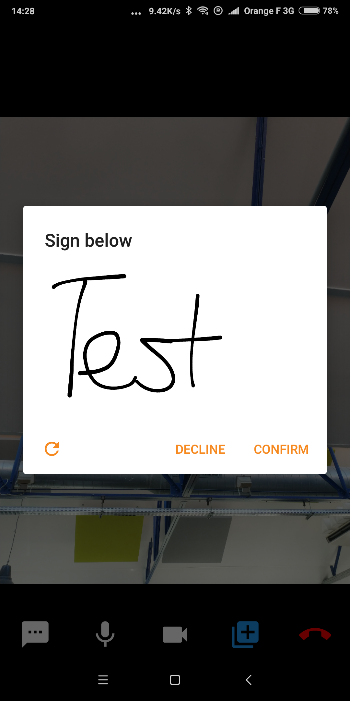 The image is then automatically stored in the preview pane, with the following watermarks (ie: image with watermarks below):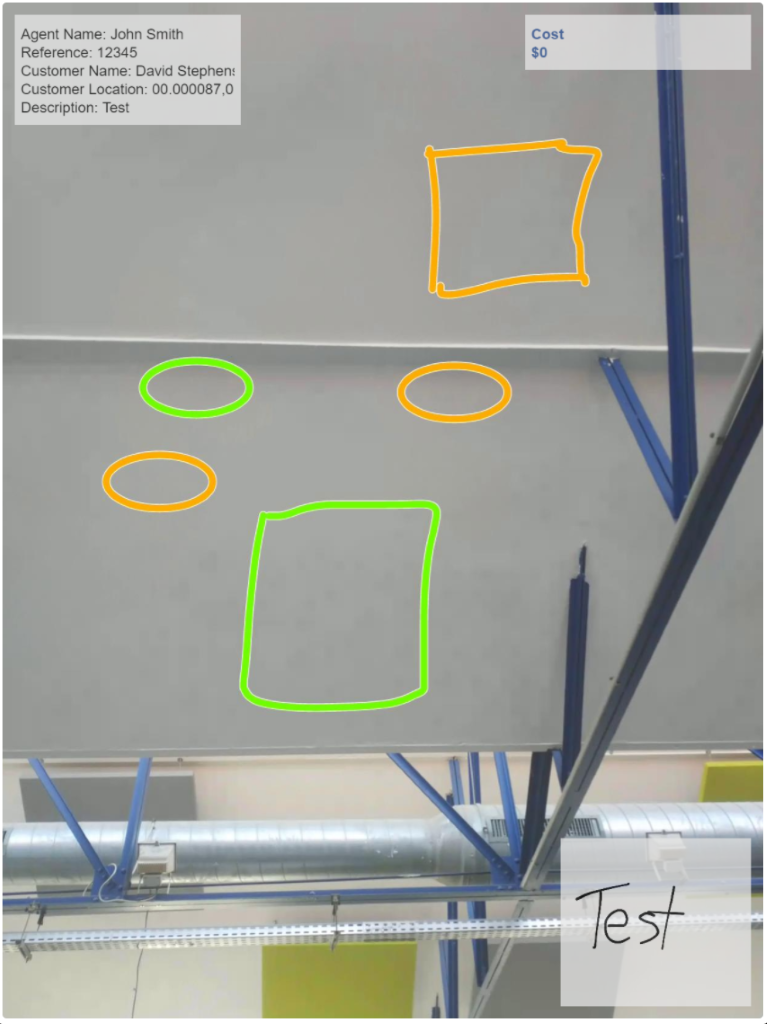 Note: for GPS data to be pre-populated, the Geo-location feature must be triggered before enabling Notes on Pictures.