The mobile agent registration process is fairly quick, below are the steps to follow to register in the SightCall app successfully.
If you are the admin for your company's account, make sure you've created the appropriate Mobile Agent user first.
1. Download the SightCall app
The agent will need to download the SightCall app from the App Store or the Google Play Store depending on your device.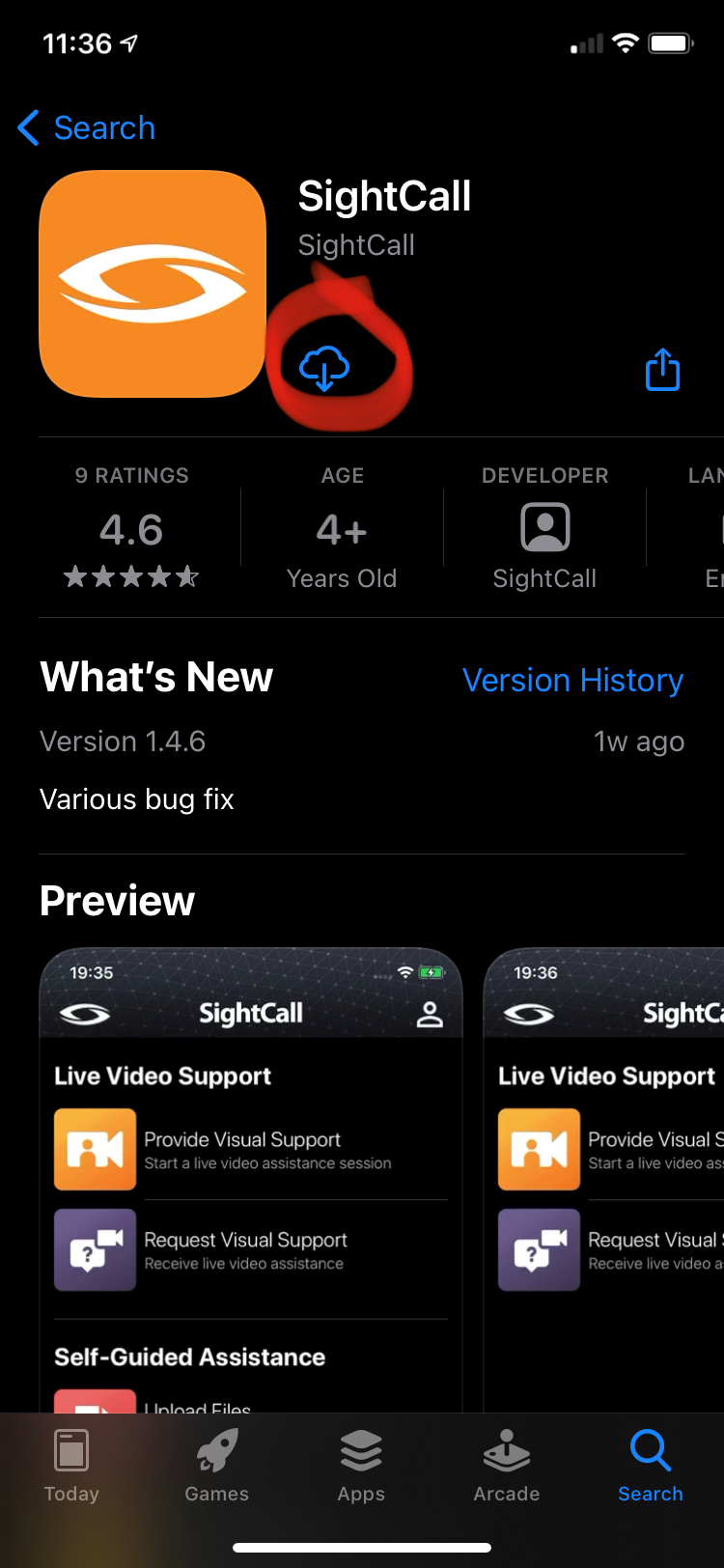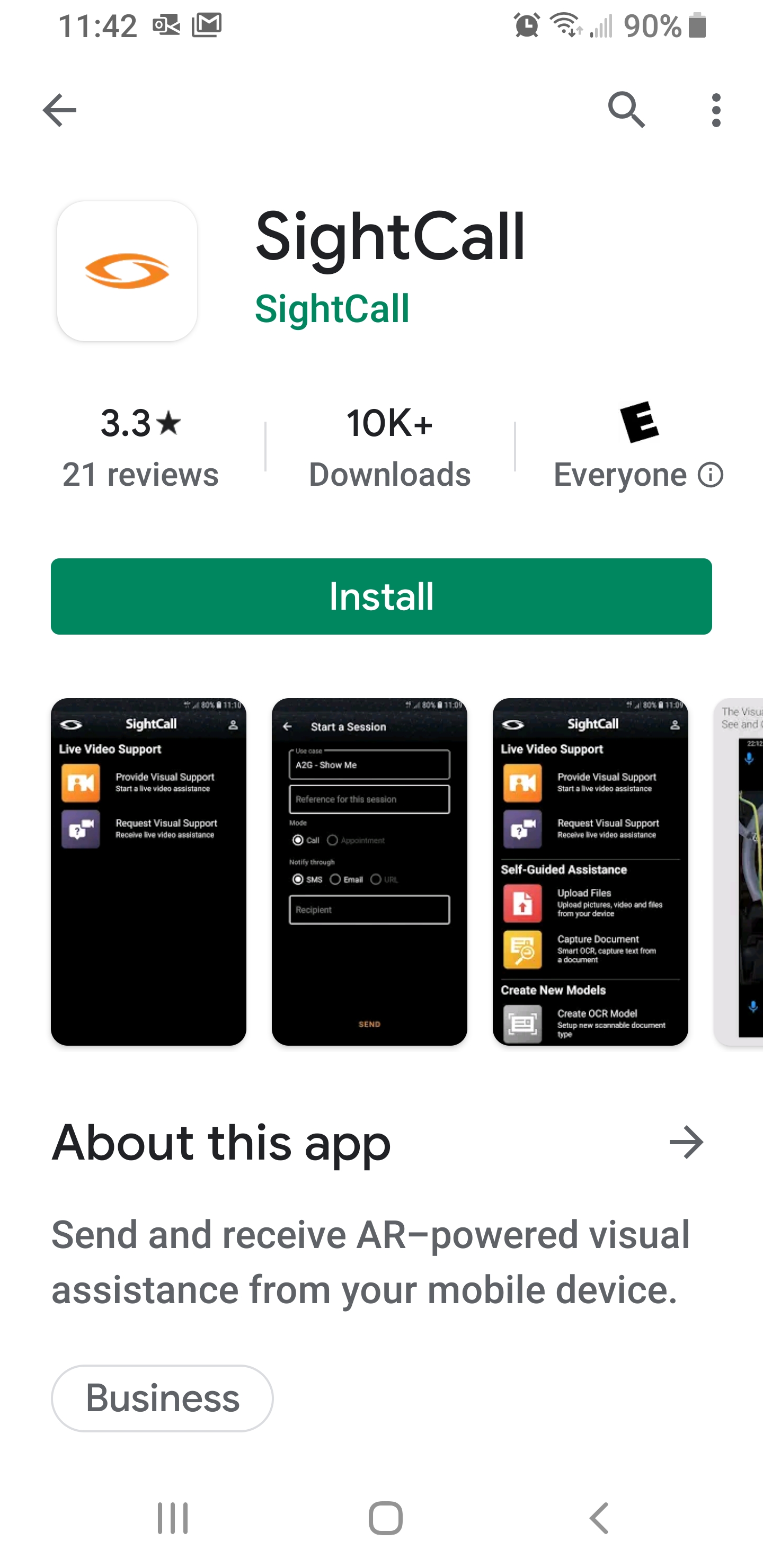 2. Request Registration Link
First, open the SightCall app that was just installed. You will be prompted to give access to your Microphone, Camera and Notifications; make sure you approve those requests in order to perform SightCall video sessions.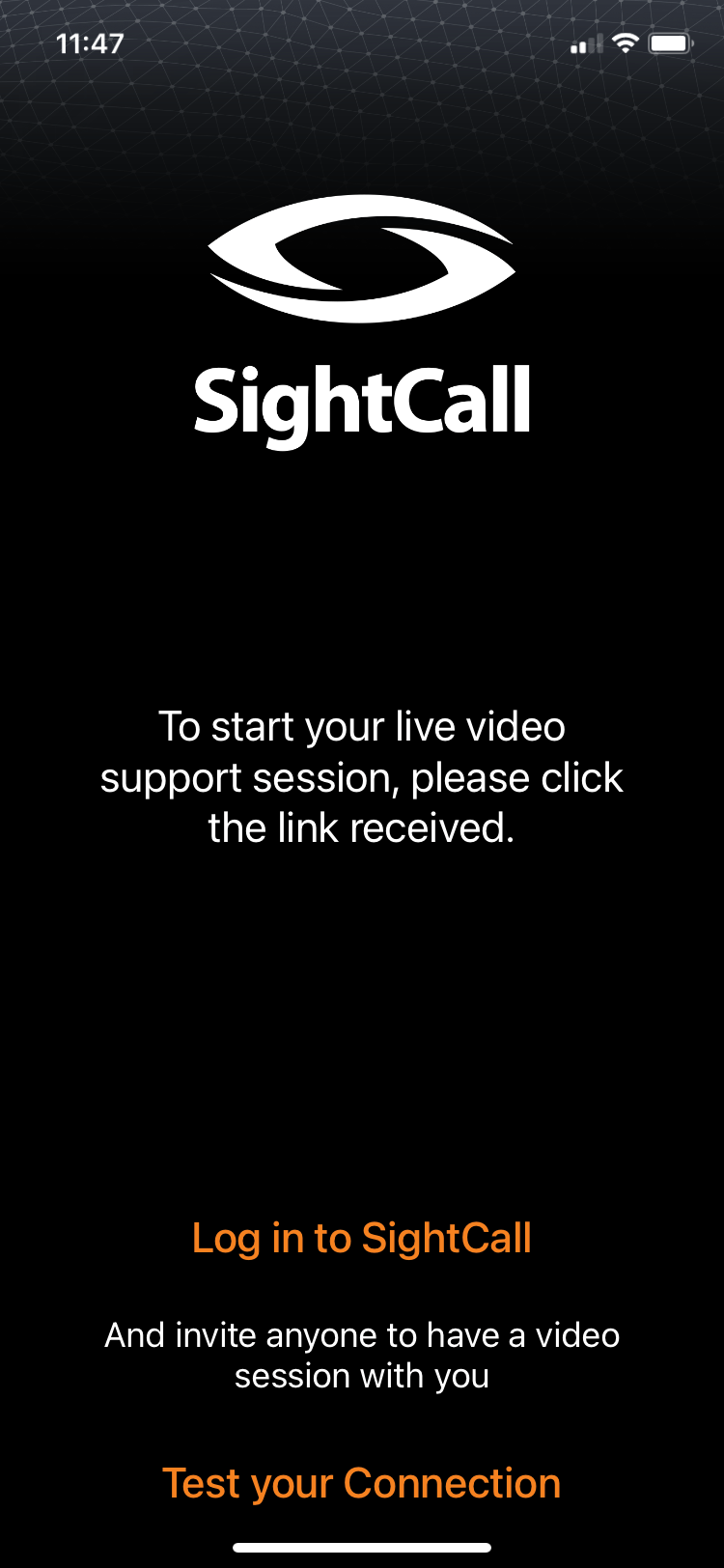 Click on "Log in to SightCall", then fill out the appropriate field in order to receive your registration link.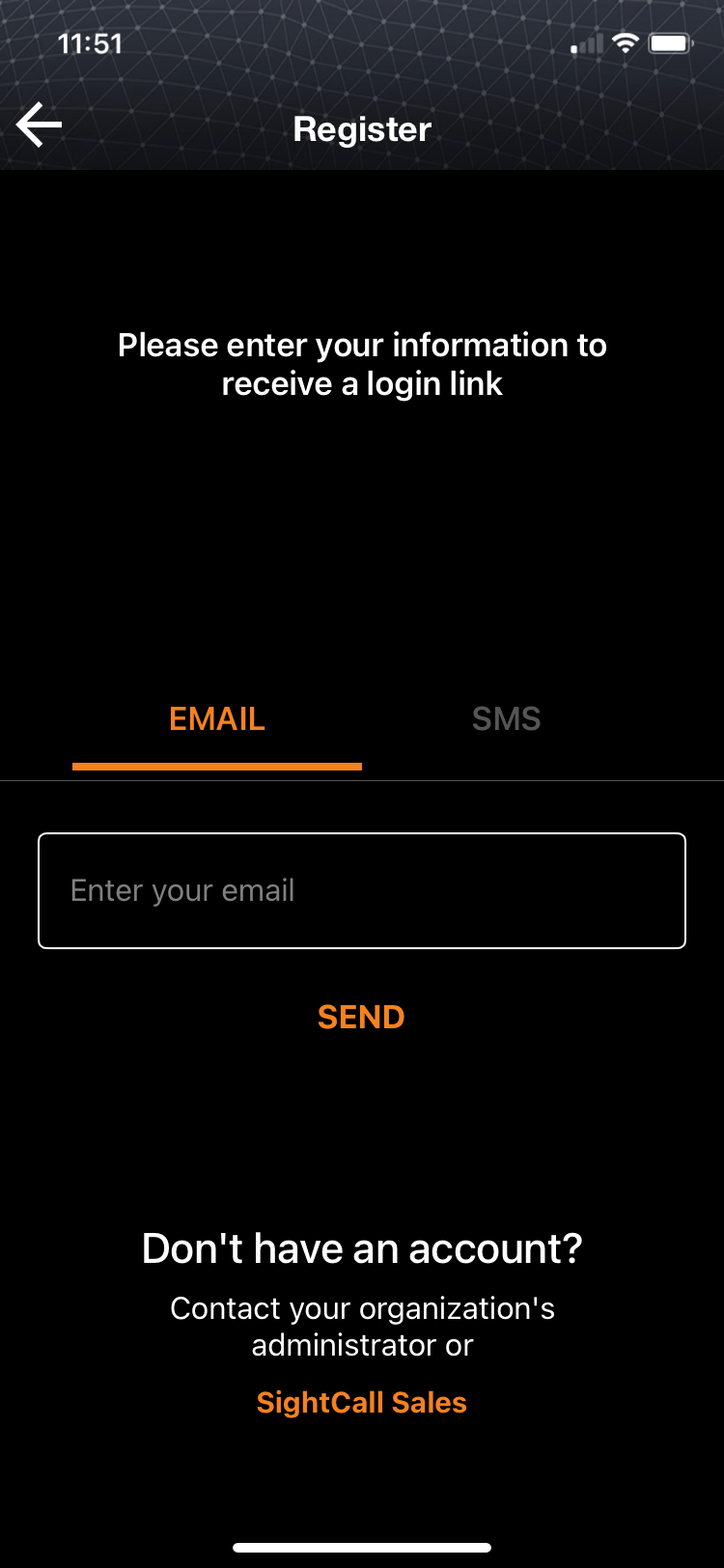 3. Register Using The Link
The registration link will be sent to you via email or SMS (depending on how the user was created). Click on the link to automatically register in the App.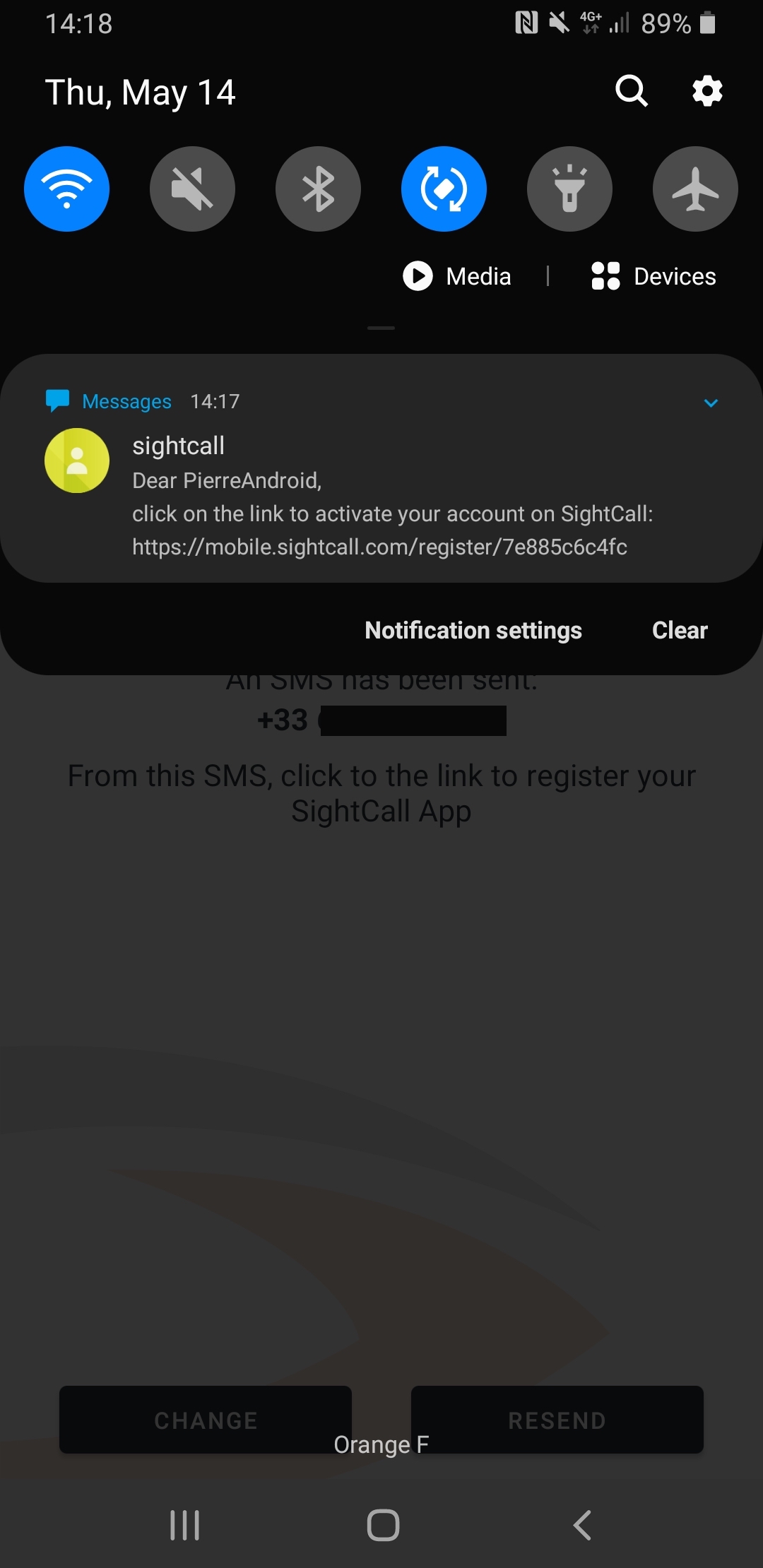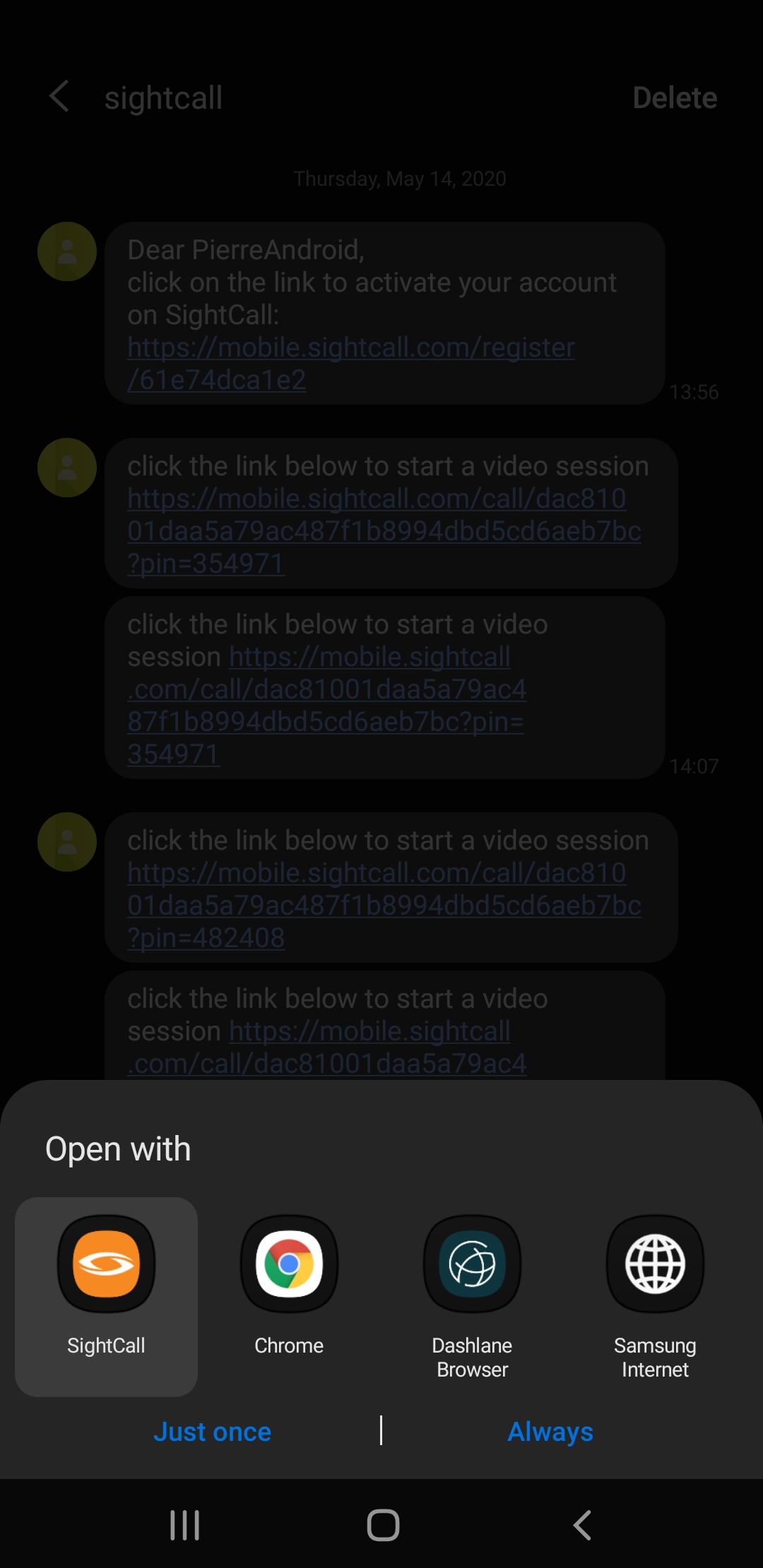 4. Start Using SightCall
You should now be registered, and the following screen should be visible, allowing you to start video sessions using SightCall: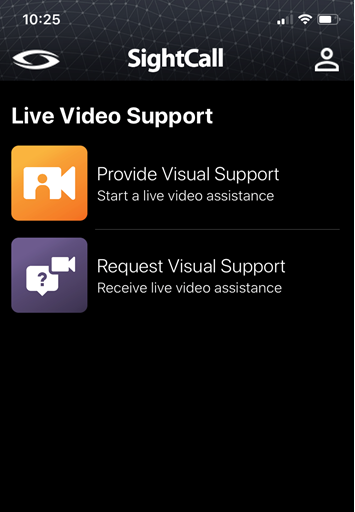 If you would like to know more about starting video sessions as a Mobile Agent, you can check this article: How to start a call as a Mobile Agent