This is a simplified guide to get you started on using Multiparty in a SightCall session.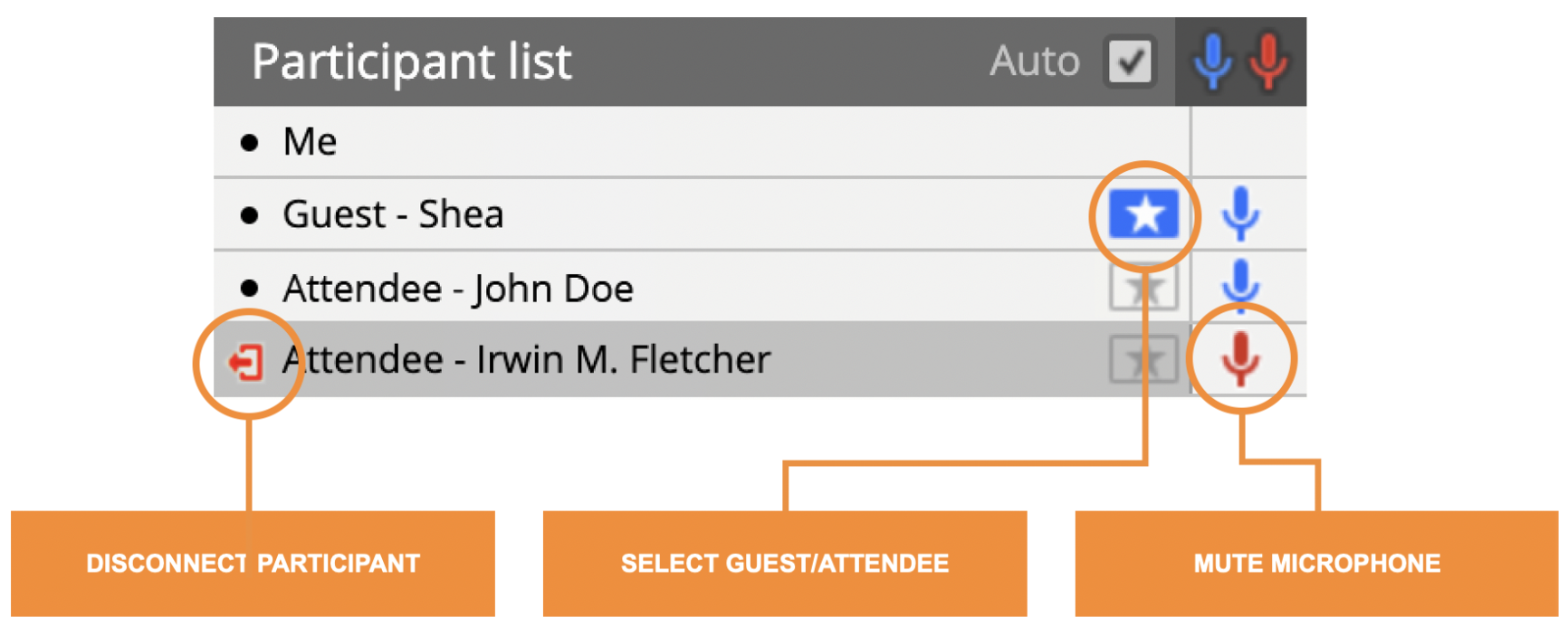 During the call
The Agent can choose which participant on the call controls the main video feed, by clicking on a participant in the participant list. The blue video icon
highlights who is currently locked:

The "Auto" checkbox can also be set. When "Auto" is selected, the main video feed is automatically switched between the participant currently speaking on the call, once a participant has been speaking continuously for more than 2-3 seconds. When "Auto" is selected, the blue video icon is no longer shown.
Known limitations / Best practices:
By default, SightCall supports multiparty calls of up to 8 total participants (1 agent + 7 guests / attendees). If you require more participants for your business case, please reach out to your SightCall account team for assistance.

The multiparty functionality is not available in Mobile use cases