Note: If you are experiencing issues with the SightCall plugin on mac, make sure to check that your macOS version is up-to-date (as per System Requirements).
The SightCall plugin is installed via a package that is downloaded automatically when you log in the first time after your account has been updated.
Download and install the plugin
If you have never installed a SightCall plugin, you will be prompted to install a browser extension, followed by a prompt to download the plugin:

Once the installer is downloaded, go to your Downloads folder and double-click on the package downloaded to start the installation process.
You should then simply follow the installer steps to complete the process:
Select Continue on the Welcome screen.
Select a destination hard drive on Destination Select. Select Continue.
Select Install to copy the files to the hard drive.
Select Close to complete the installation.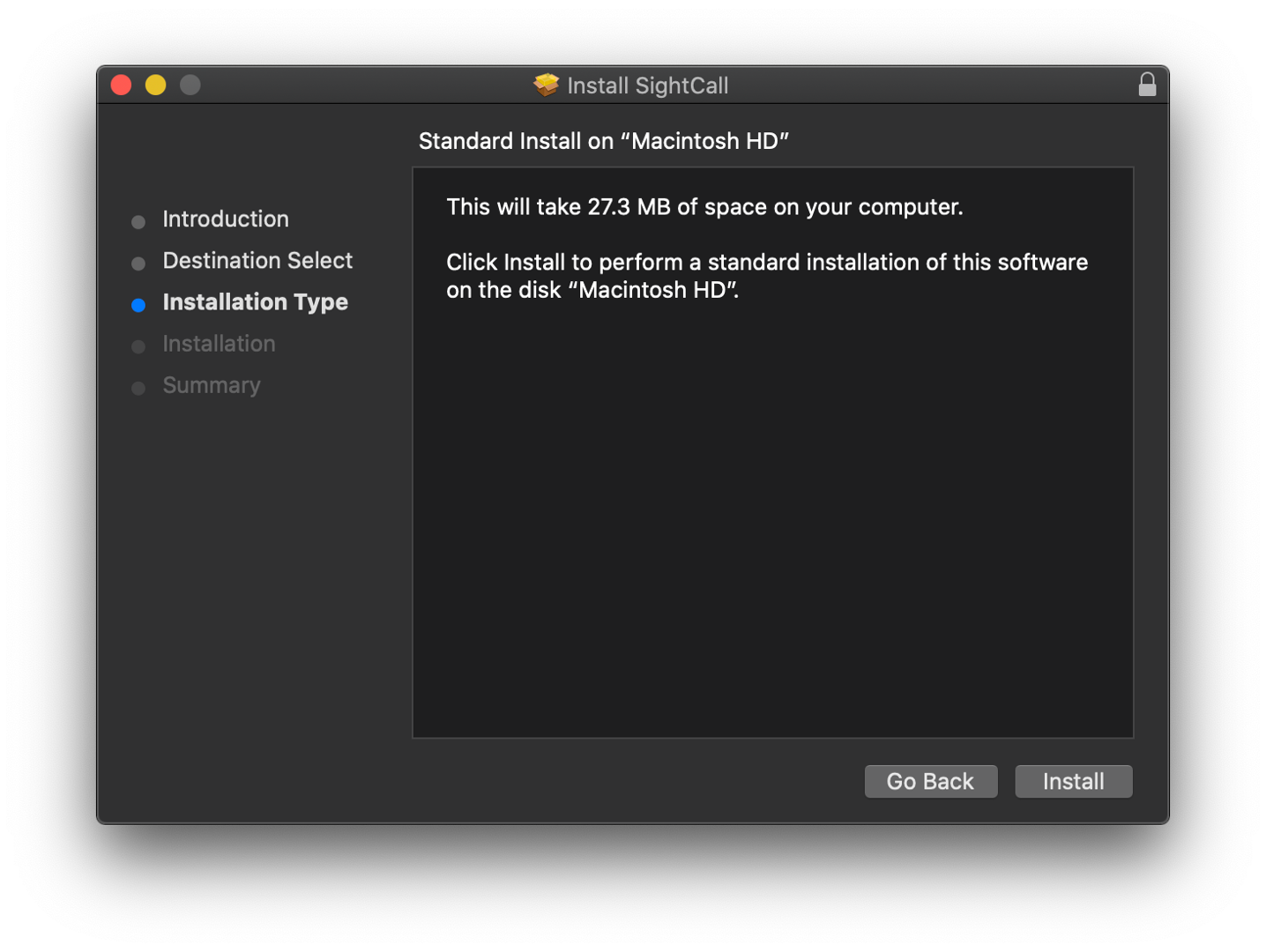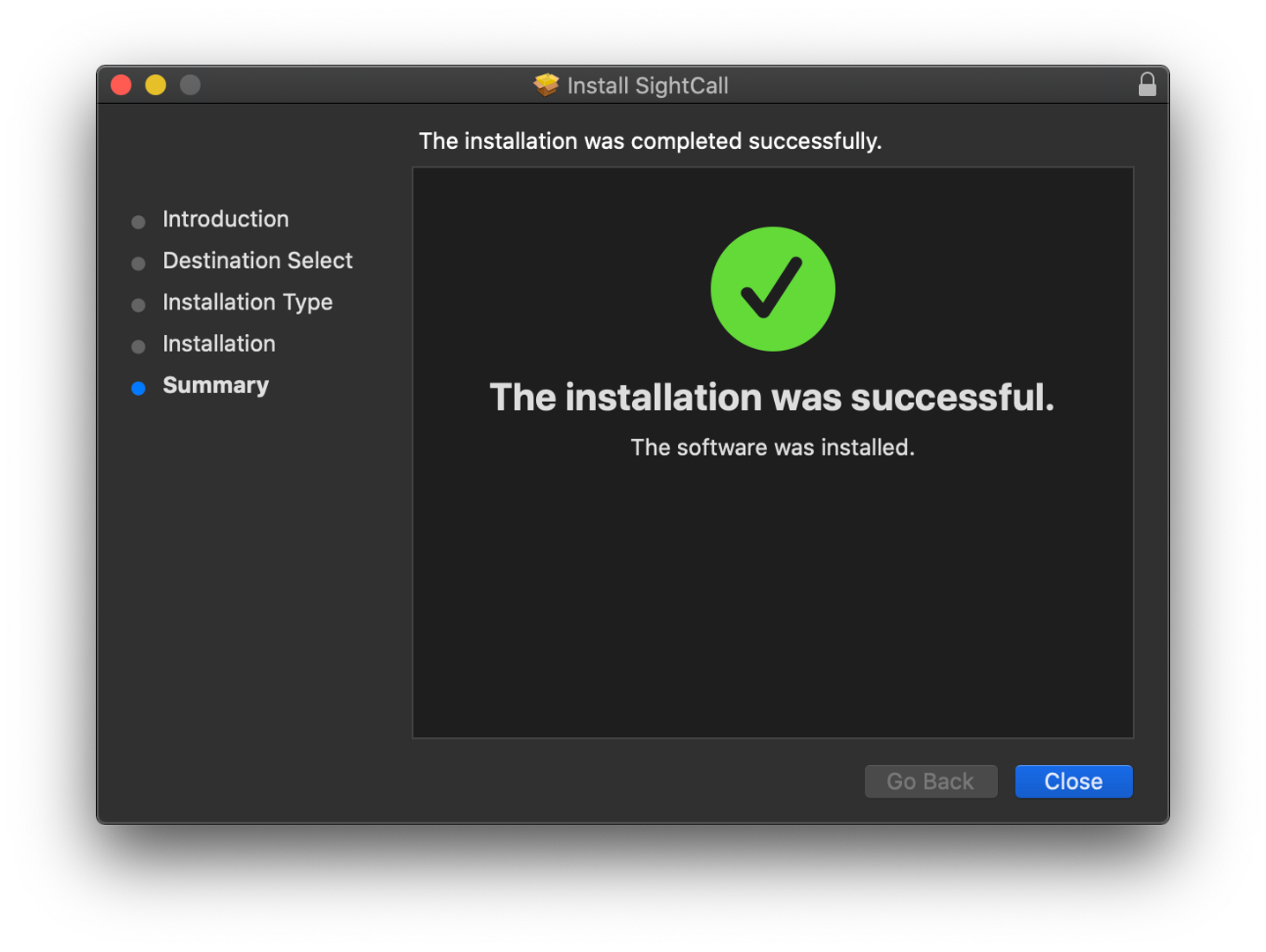 Microphone and camera permissions
Once it's installed, on the first call you make, you will be prompted to authorize the use of your microphone and camera.
To allow permissions for your camera and microphone:
Open System Preferences > Security & Privacy > Privacy.
Select Camera.
Select the Lock in the bottom left corner to allow changes to be made.
Select the checkbox next to SightCall.
Select Microphone.
Select the checkbox next to SightCall.