Note: Password reset links are only valid for a few minutes, so make sure you reset your password soon after receiving the email with the password reset link. If you have clicked on an expired password reset link or activation link, you might see a "Wrong change_password_token" error, in which case the steps below will be useful.
1. Asking for your own password reset link
The easiest way to reset an agent's password is for them to go to https://console.sightcall.com/forgot_password where they will be able to reset their own password by inputting their login
Note: the login is often the same as the email address, but you can check the login by going to https://admin.sightcall.com/agents)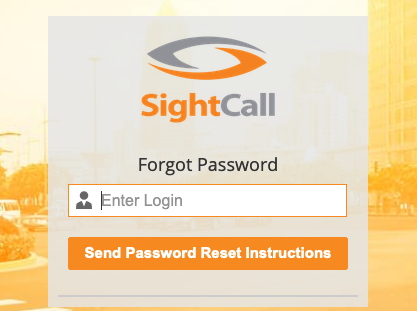 2. An admin resets the password from the admin portal
If you would like to send them a password reset link directly, you may also do so through the Admin Portal:
Go to the users tab (https://admin.sightcall.com/agents), select the user for whom you would like to have a password reset link sent, then click on "Reset Password" in the bottom left.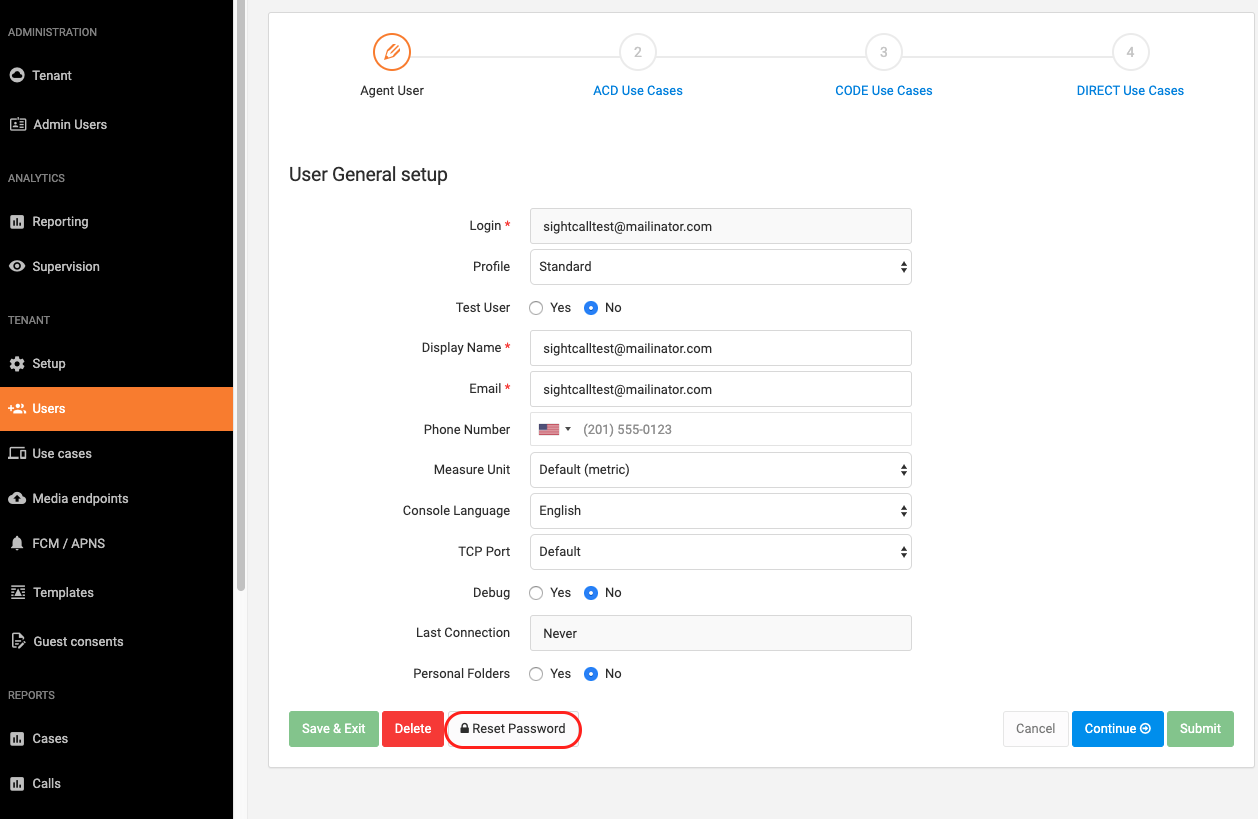 They will then receive an email with a link to reset their password.