In order to view your open requests, you will need to be logged in to the Help Center (where you are currently reading this article). If you are not logged in currently, then you will have to first log in through the Admin Portal at admin.sightcall.com
Once you're logged in to admin.sightcall.com, you have a Support button in the top left corner.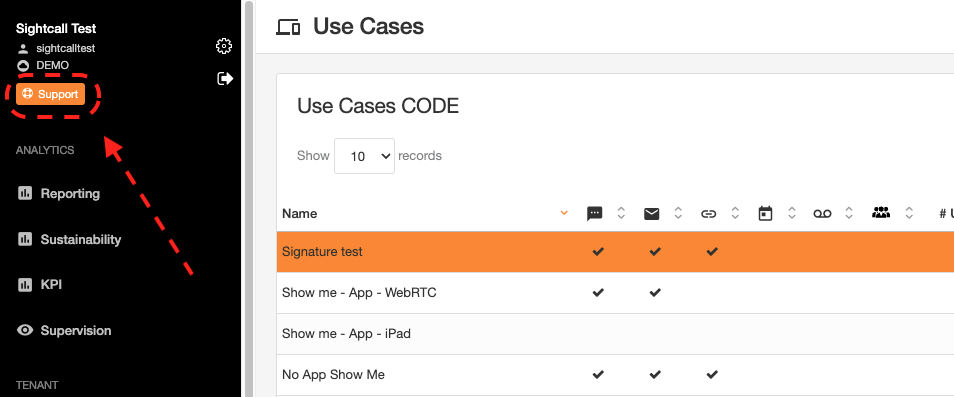 By clicking this link you will then be logged in to the SightCall Help Center: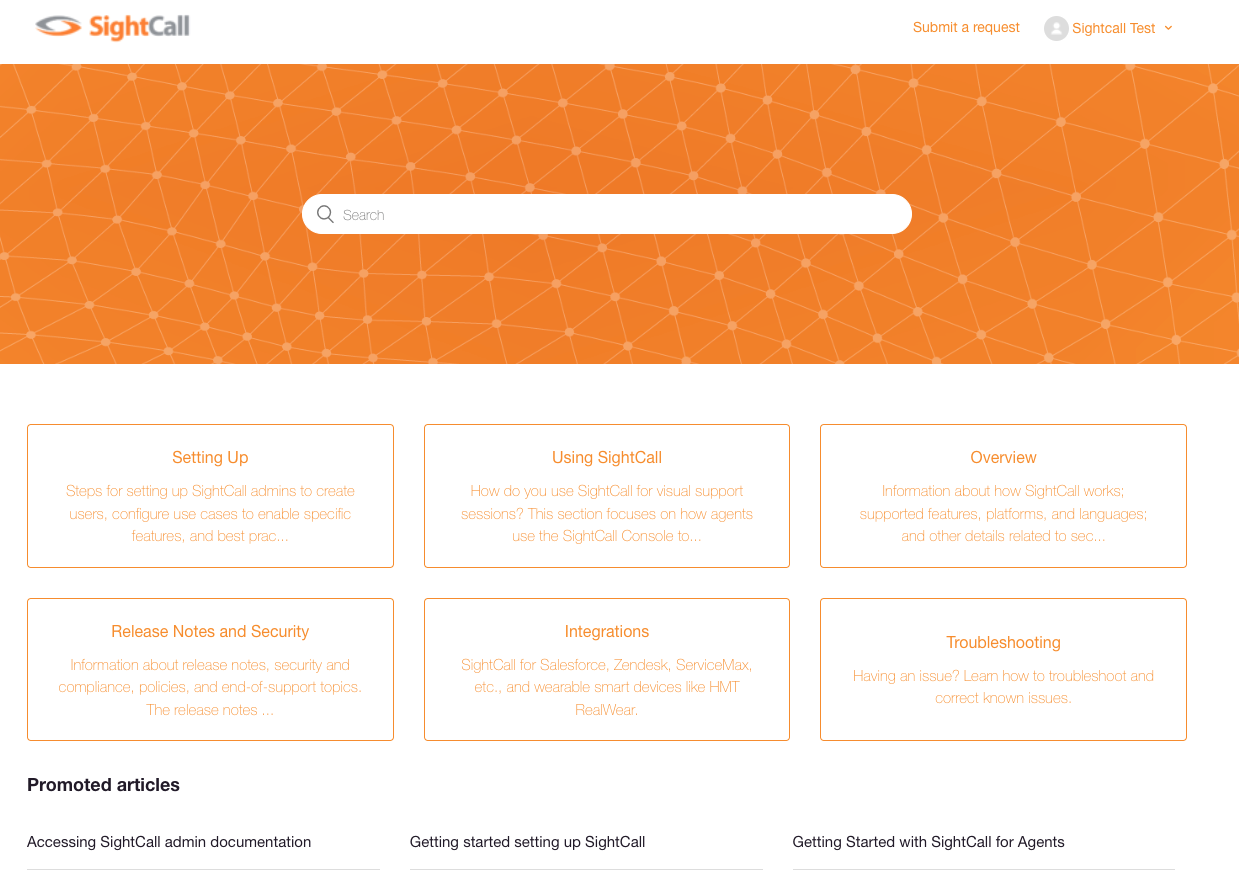 There, on the top right hand corner, you will be able to find your profile name (in this example case "Sightcall Test"). If you click on your profile banner it will generate a drop down menu with multiple options. Click on My activities.
By default this will redirect you to your My requests header. Here you can find your open tickets.