Once you're logged in to admin.sightcall.com, on the left panel menu > under Help section > you have a SightCall Support button.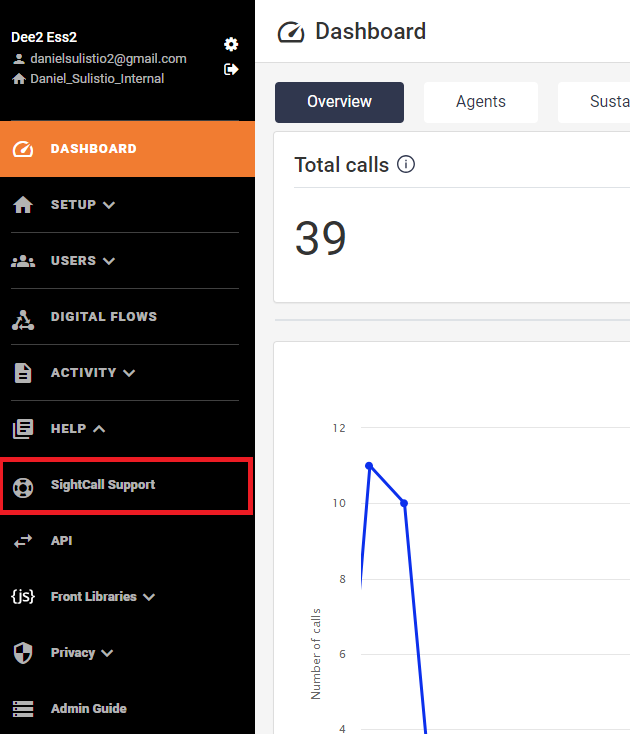 By clicking this link, you will be logged in to our Support platform (here) and you will then be able to click Submit a Request in the upper right corner.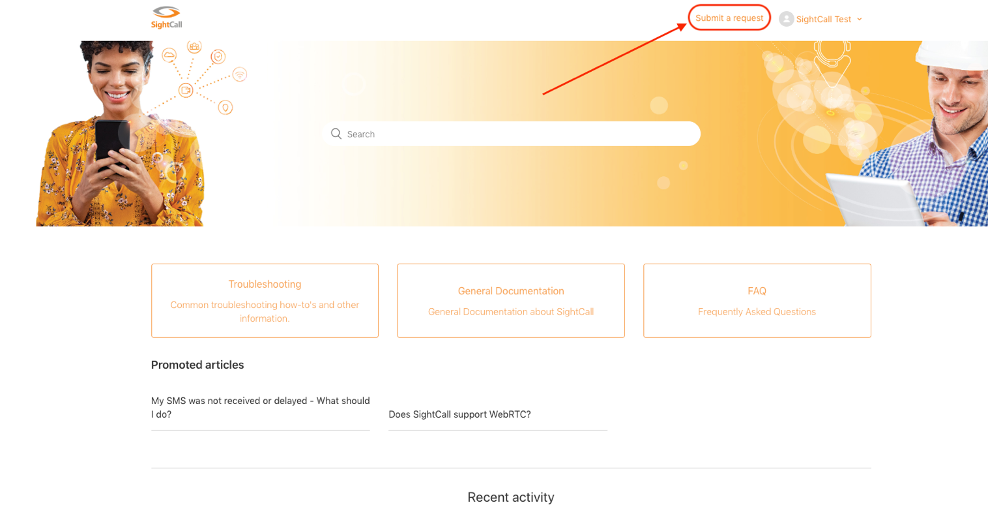 Sign in to the site and use the form to submit a support request: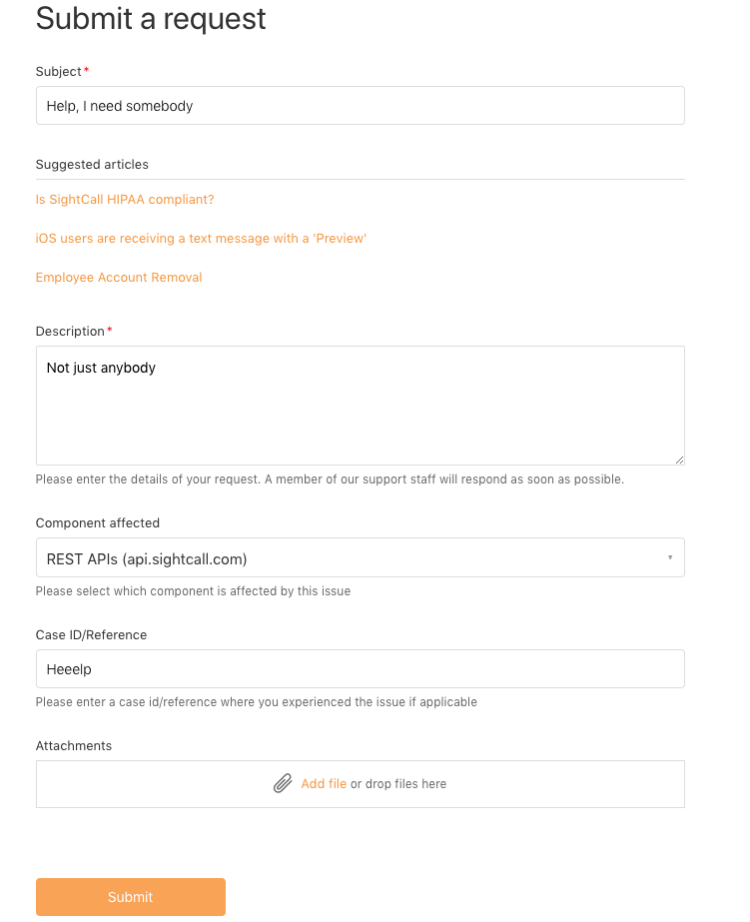 Once you've submitted your request, you can see the status and the updates made directly on this page. Any previous tickets are listed here.