Carbon savings are calculated based on the saved time and commute distance from the agent's office to the guest's location. The agent's office is set in the use case. The guest's location is usually determined by using the guest's GPS location from their mobile device.
This agent is prompted to enter the distance and duration only when:
Sustainability is enabled on the scenario (use case) the agent uses during the session

No office was specified for both the agent and the use case or t

he guest cancels the GPS request
If these conditions are met, then the Sustainability dialog appears during a visual support session.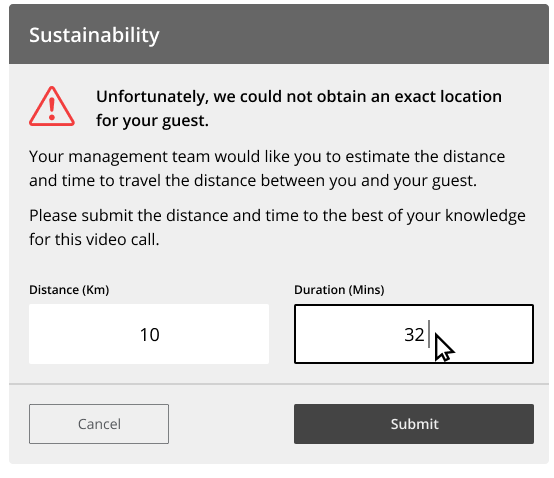 Enter the approximate distance in either kilometers or miles, depending upon the prompt.
Enter the duration in minutes.
Select Submit.