If you are using Macbook with M1 chip and arm64 version of Chrome browser to connect to SightCall, you will encounter an issue where the video will appear black / grey. The issue comes from the the fact that SightCall RTCCVCam driver in the Plugin (the virtual camera driver used to render the video inside the browser in embedded mode) is compiled only for Intel processors. Arm64 version of Chrome browser will fail to link with this driver.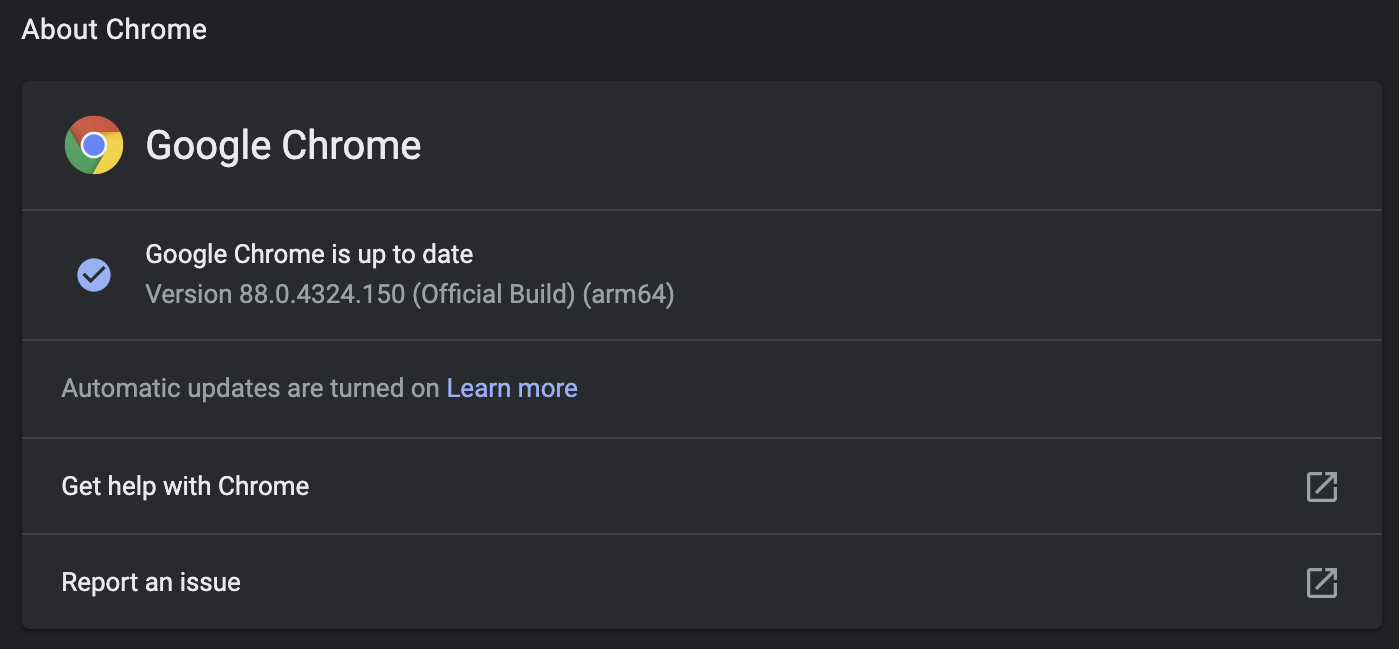 How to Fix it?
1. Switch to Standalone video mode.
2. If you're using Chrome or Edge browser, make sure the one with Intel chip version is installed.