The Agent and Guest can communicate via text as part of a SightCall session – particularly useful if either party is in a noisy environment.
Note: To see a video demonstration of this feature
Accessing chat
The chat functionality is initiated by the Agent typing a message to the Guest in the following window and selecting Send

:

This then sends the message to the Guest and displays it on their device:
The Guest is then able to reply to the message by selecting Chat

and entering text in the Messages dialog.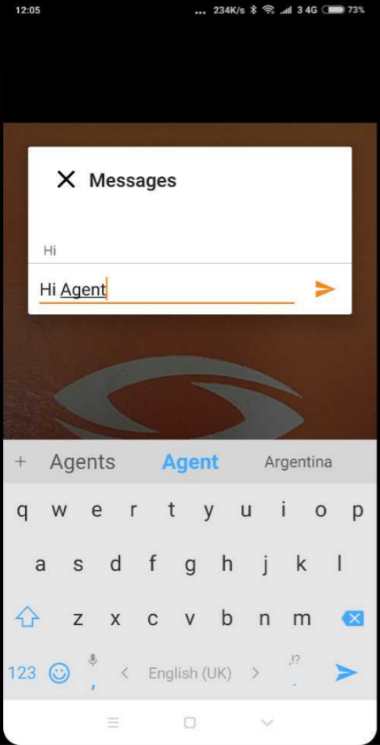 The Guest can type a message and click the send button:

Viewing chat transcripts
To send a message to the Agent in reply, we can see in the console, that the Agent can see the last message sent or received:

But that this can be expanded to view a fuller transcript by clicking on the triangle to the right of the message:

This then brings out a fuller transcript of the chat:

The Guest is also able to use the quick reply feature to respond either yes or no with a single tap, using the following buttons

for yes, and

for no: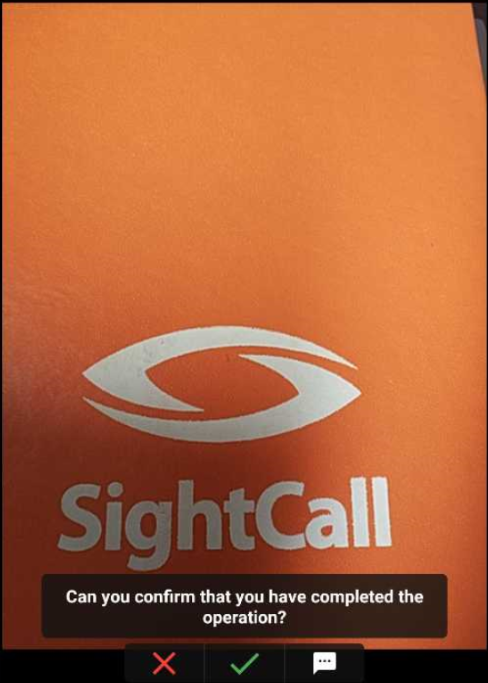 Here, the Guest taps "

" for yes, and this is displayed in the transcript: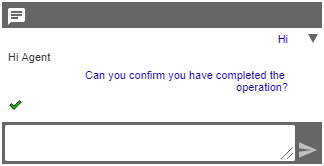 By default, text over video transcripts are automatically saved as part of the case report available in the admin portal. Automatic chat transcript saving can be disabled via the admin portal if required.