Once you are successfully registered as a mobile agent, you should be able to start a call. If that's not the case, contact your SightCall admin to make sure that your Tenant admin has assigned a mobile use case to your user.
Before starting, make sure you have installed the SightCall app on your device.
1. Open the SightCall app
You should see a screen similar to this when you open the SightCall app: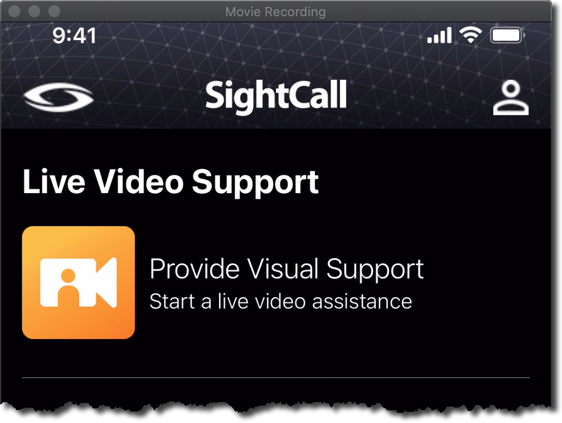 2. Start a Video Session
Select Start a video Session or Provide Visual Support to open the Start a Session dialog.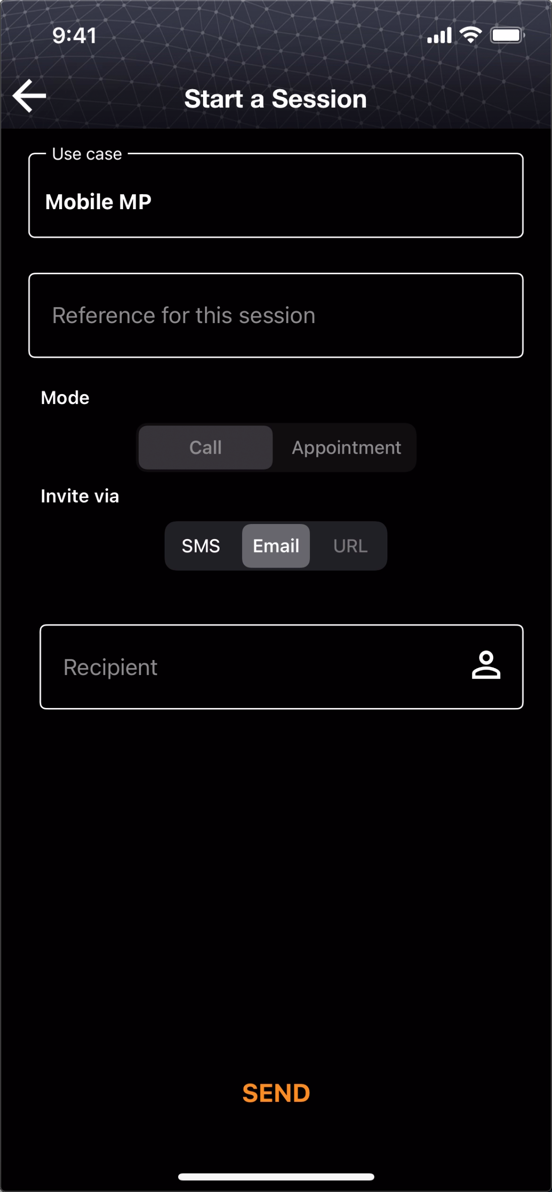 3. Fill out the appropriate information
Fill out the reference with the case reference (if necessary) and the phone number or email appropriately (can also be inserted from your contacts). Don't forget to add the country code for the person you would like to contact by SMS (i.e., +33 for France).
Select Send to invite a guest to the session.
4. Wait for session to start
The session link is sent to the guest. Once they click the link, the session starts. If needed, you can click on Resend if the link was not received.
5. Accept the incoming call
Once the guest has received the link and clicked on it, you will get a notification concerning an incoming call which you will need to accept in order to start the call.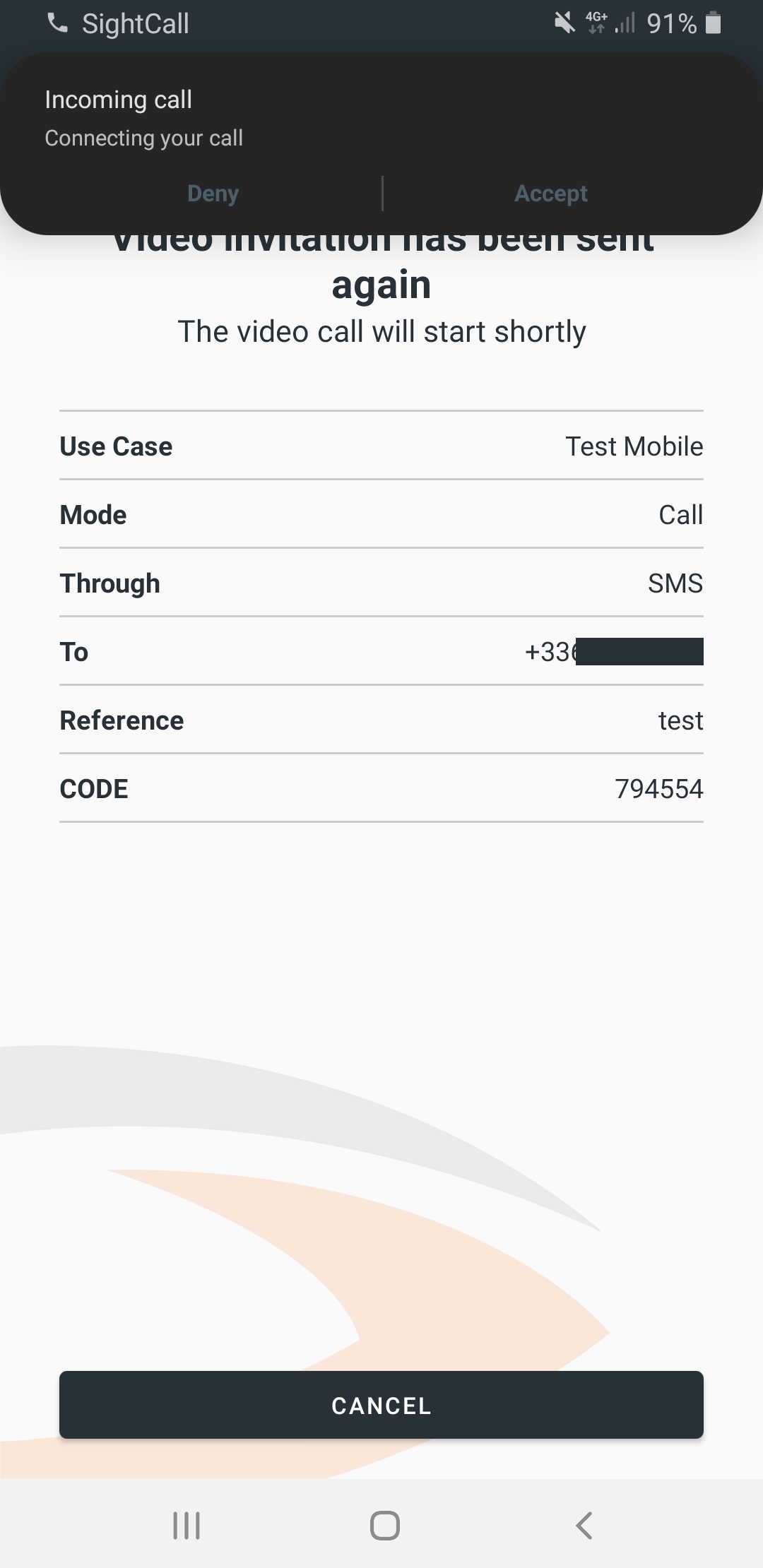 6. In the call
Once you are in the call, depending on the usecase was configured, you will have access to various controls in order to best use SightCall.