This is a simplified guide to get you started on using Multiparty in a SightCall session.
The Agent can invite other participants to join a SightCall conference, which can consist of either Team members (internal users with existing SightCall accounts) or external members.
Step 1: Start a multiparty call
Initiate a call (see here for details: https://support.sightcall.com/hc/en-us/articles/360041518111-How-to-Start-a-Live-video-assistance-via-SMS-Video-), making sure that you are selecting a usecase that has the multiparty functionality activated. If you are not sure, ask your SightCall administrator.
Step 2: Invite others to join the call
To send an invitation to an additional attendee, click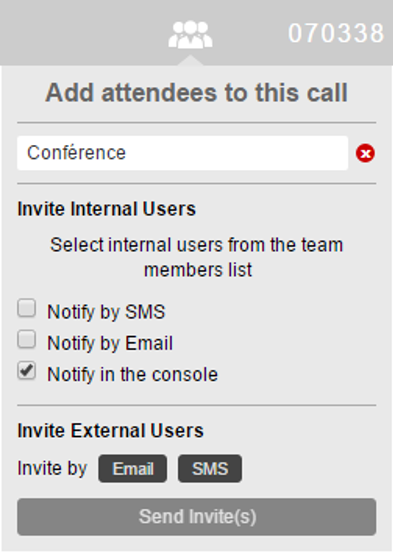 (Optional) Choose a name for the conference
Step 2a: Add attendees via SMS or email
You can invite external participants by SMS or email. If you are sending the invitation by SMS, you may wish to change the country code, the quickest way is to simply type the country along with the phone number.
E.G. for the US you can type: +1 234 5678 910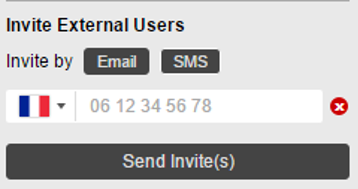 Step 2b: Invite connected agents
You can also invite connected Team Members by clicking their names on the list on the right-hand side and then choosing the type of notification.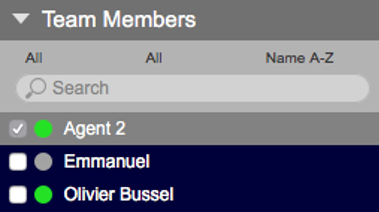 During the call
The Agent can choose which participant on the call controls the main video feed, by clicking on a participant in the participant list. The blue video icon
highlights who is currently locked:

The "Auto" checkbox can also be set. When "Auto" is selected, the main video feed is automatically switched between the participant currently speaking on the call, once a participant has been speaking continuously for more than 2-3 seconds. When "Auto" is selected, the blue video icon is no longer shown.
Known limitations/Best practices:
SightCall supports multiparty calls of up to 8 total participants by default (1 agent + 7 guests/attendees). If you require more participants for your business case, please reach out to your SightCall account team for assistance
The multiparty functionality is not available in Mobile-to-mobile usecases