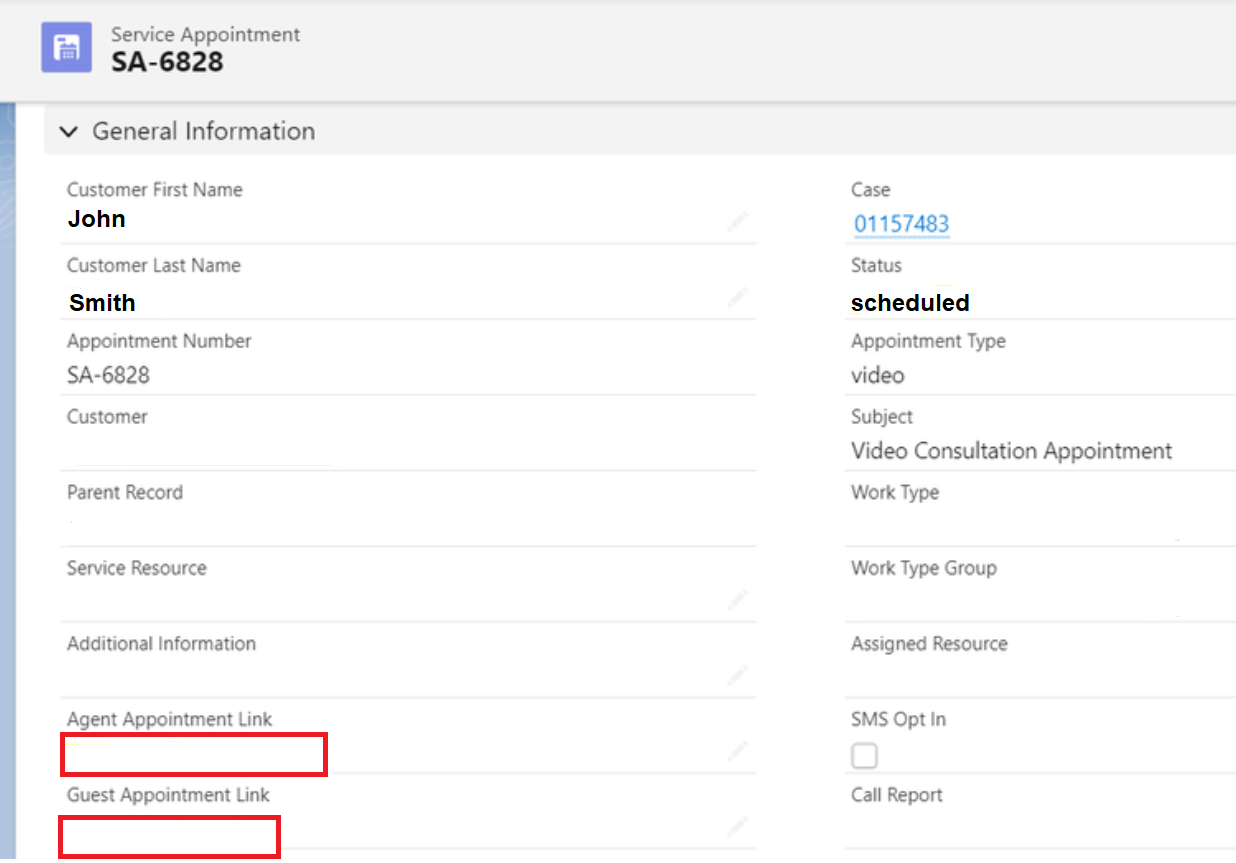 If you encounter an issue where the Agent Appointment Link and Guest Appointment Link suddenly don't get generated and customers are not receiving SFDC Service Appointment Reminder Email after a recent existing SFDC admin account being closed / decommissioned, the followings steps can be applied to fix the issue:
Login to SFDC with the new SFDC admin account that is dedicated to run SightCall Service Appointment
Go to SFDC Setup > Users > Edit the SFDC admin user account that's recently closed / decommissioned > OAuth Connected Apps > Revoke the most recent "SightCall" application.

Open a new browser tab, browse and login to admin.sightcall.com > Services > Integration > Salesforce.

Click "Admin"

Under Appointment Connector, click "Enable Appointment Webhook" and click "Back"

Check the "Use webhooks" checkbox, scroll to the very bottom and click "Save


This will redirect the browser page to open SFDC page (with the login credentials on step 1 above) and it will prompt the SFDC user to Allow access to the Service Appointment. Click "Allow".
Run a quick test by creating a new Service Appointment item, or by editing an existing Service Appointment and change the Appointment "Status" to something different, wait few seconds, and refresh the Service Appointment page to see the result.